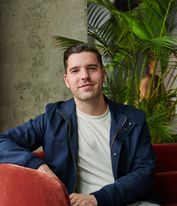 Get trading with confidence
We keep things simple, so you can focus on getting the best out of your investments.
It is very important to be vigilant in the Cryptocurrency space. Some businesses will lock your coins on their exchange, have withdrawal maximums or be at risk of simply not working when you need them most. Caleb and Brown have operated since 2016 and have invested heavily in developing a business that focuses on security, accountability and trade efficiency. By ensuring each client has a personal broker, Caleb and Brown can provide responsibility and direct communication for any of your concerns or queries.

Caleb and Brown can buy, sell or swap cryptocurrencies. If you are looking to buy coins then you can simply initiate a bank wire in your preferred currency then communicate your trade to your broker. If you wish to make a transaction using existing cryptocurrency then your broker can provide you with Caleb and Brown's wallet addresses to safely receive coins. The key to easy trading with Caleb and Brown is ensuring clear communication. If you ever have a question, always be sure to ask!

Caleb and Brown take pride in their ability to speak with clients directly. This allows for trust, accountability and a sound relationship. When you create an account you can communicate with your broker via phone, text, email or even applications such as WhatsApp or Telegram. We are flexible but we do ask that any transactions or critical items are communicated via email.